"…Poetry is not a luxury. It is a vital necessity of our existence. It forms the quality of the light within which we predicate our hopes and dreams toward survival and change, first made into language, then into idea, then into more tangible action." –Audre Lorde

The corner of Beach and Lincoln in Anaheim is south of Knott's Berry Farm, away from the strip of restaurants and the facade of resorts and fancy. Here sits a Rallys, the meeting place my friends and I reached around 8pm on weekdays to mob it to the beach years ago. Across the street sits a 76 with a vacant lot surrounding it. Adjacent to this corner is a small plaza with a Rainbow Donuts. It is here where I met up with Anaheim's poet, Jesus Cortez.
Photographer William Camargo, who is also an Anaheimer, rolled thru with me. We got there first–I got a warm cafecito and Billy got a dona. I told Billy how nervous I was to talk with Jesus, how I wanted to do this right–I'm the writer I'm growing into because of Jesus and the fact that we are all from Anaheim about to talk about our city and poems was overwhelming and a moment I wished everyone could share with me.

The clerk at Rainbow Donuts smiled cheerfully when Jesus came-a local at best. We sat in the far corner. He was wearing a legendary 1971 lowercase Angels hat, one that if you're really from Anaheim you know. We chopped it up about writing, Anaheim, and his chapbook he is releasing on November 10th at the Haskett Branch Library in West Anaheim. Below is a vignette of our conversation with Billy's eye to capture Jesus in his magic.
Why do you write?
I guess it could be the emotional need? It's not just a release it's a way of connecting to myself. Cause I think sometimes we're really isolated as people and we bottle up our feelings of stress or even like love, all the good stuff. Like if you're a man you can't tell a foo I love you, you can't say that. Like I loved the homies I grew up with, even though I couldn't express verbally sometimes–you know the expectations–I could still write it down on paper, and talk about how I felt on losing a homie or about the pain of just feeling isolated in the streets or being undocumented in america. I didn't write that much growing up until now.

Do you feel like your work is pushing boundaries?

Just being you, that's pushing the boundaries–a lot of people try to front, cause I've seen poetry written by, you know, popular poets and I'm gonna be honest some of the poetry is like fortune cookie poetry, like feel good poetry. There's nothing wrong with it, its not soft like weak but soft like fluffy, like theres no substance to it, it's just fluff. Like with my stuff it takes time to digest, like they gotta really read it. They gotta know the context, the time period, and they'll learn something.
The Seventh Day by Jesus Cortez
He woke up
to the sound of cartoons
and his child's laughter.
Work awaits,
a tree, grass,
He puts on his work shoes,
grabs his keys,
and leaves the
smiles and giggles
for the heat wave
of Sunday morning.
Breakfast can wait
who needs food
when time slips away
and the workload
feels eternal
as the bright sun.
Sweat drips from the forehead
of a warrior in some distant time-
a god, enslaved by the need,
and mouths that need food
more than he needs rest.
The price for labor changes
as he finishes his last excruciating
hour, that is way more than we
agreed, no I will not pay you
that much, says the boss-
there is not enough
anger to change a cruel boss,
who will never understand
the price of working on the Seventh Day.
There are not enough beads
on the boss's rosary to cleanse his soul-
he will never kneel enough
to feel the pain of worn out knees,
and a body that barely functions.
Jesus never comes down to
save the exploited man, but
welcomes the man who will never feel
the pain of working on the Seventh Day.

In this poem, you talk about the reality of the now–the work.

Again its part of why I write. There are days when work is frustrating, you know? I can't quit my work, I can't quite life. In order to keep my sanity, I feel like I have to write about it. You know, I have to express it. Hopefully it gets to people who understand my struggle, cause it ain't just my struggle. This poem is more about my brother than it is about me, cus I've seen my brother struggle to raise his kids, to keep his family together and provide, you know? And yeah, sometimes he has to work seven days a week nonstop, nonstop. So sometimes there's months with no rest. And even then people still don't understand.

There can be some outsiders who can only see your work as depressing.

If people think its depressing, at least they thought about it. Going back to that fluffy poetry: You read it, its nice and cute and then you're off to the next poem. But if you get depressed reading my shit, at least you thought about it. Make you feel something. I just try to be as honest as I can.
How do you think young undocumented folks would feel about the things you're writing about?

Well I would hope that they could relate, when I was growing up there weren't many foos who would say they are undocumented, but I think my experience is no different from them and everybody else. In the 90s we had other issues that people don't talk about, like we had to deal with Pete Wilson, Prop 187, no in state tuition so there was no hope for college. It was a pretty hopeless time, and I do think there is a lot of hopelessness now so hopefully when they read my shit they understand that they are not alone. This has been going on but at the end of the day you gotta get up and keep going. No matter what the world throws at you.
A Conversation with Poet Jesus Cortez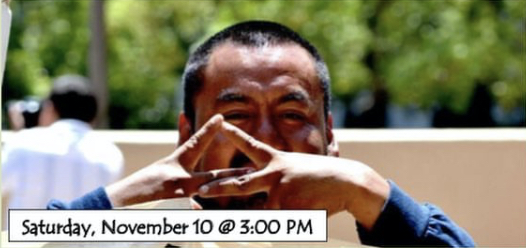 Join Author & Poet Jesus Cortez as he shares his passion for writing and message of breaking barriers. Cortez Is an immigrant writer and poet who writes from the perspective of a man raised by his single mother. Through his writing he attempts to bring the stories rarely told about Anaheim and the people in the city.
Hasket Library
2650 W. Broadway Anaheim, CA 02804
(714) 765-5075